Have you ever wondered what it is like to sail? How it feels to float and sway amongst the waves in your sailboat? What an amazing feeling it must be to travel thanks only to the wind, sails, and your own skill? Join us to experience all of this while learning and exploring the beautiful waters of Desolation Sound.
Basic Cruising Skipper or Crew
duration &
start/end point
Day-sailing format: Two days, 6 hours per day. Cortes Island.
Sailing instructions on a Beneteau Oceanis 400 & Sail Canada certificate.
$395 CAD/person. Up to 4 independent participants can book one course.
Can add this SKS course to the 3-day Sailing Tour for $70/person.
This Standard is recommended for those who want to experience sailing on a keelboat and begin to build basic sailing skills in a relaxed environment and at a comfortable pace.
This is one of the entry level Standards in the series of Sail Canada Standards on sailing keelboats and on cruising. This Standard is the recommended starting point for individuals with minimal or no experience. The course builds basic sailing skills with a focus on operation of the vessel as crew. You will experience in practice the principles of sailing while participating in the handling of a 40-foot sailboat. Completion of this Standard will enable the candidate to competently contribute as crew of a keelboat in moderate daytime conditions.
Participants will be introduced to basic knowledge on boating and sailing, and to safe practices and good seamanship while underway sailing and motoring. This two-day, 6-hours per day course, will take us to the nearby waters of Cortes, Marina and Mitlenatch Islands, allowing you to learn in the unique natural surroundings of Desolation Sound. This Standard provides a great opportunity for those with minimal practical experience to get out on the water with a knowledgeable and experienced individual.
Sail Canada certificate & logbook
Participants will be issued a Sail Canada certificate upon successful completion of this course, and a Sail Canada Logbook.
You can begin recording your participation in Sail Canada courses and events in the included Sail Canada Logbook. For those anticipating future training, a Sail Canada Basic Cruising Skills textbook, used in the Basic Cruising standard, can be provided for $60.
See the Sail Canada website links below for more information and a detailed outline of what is included in the training and what is required for certification: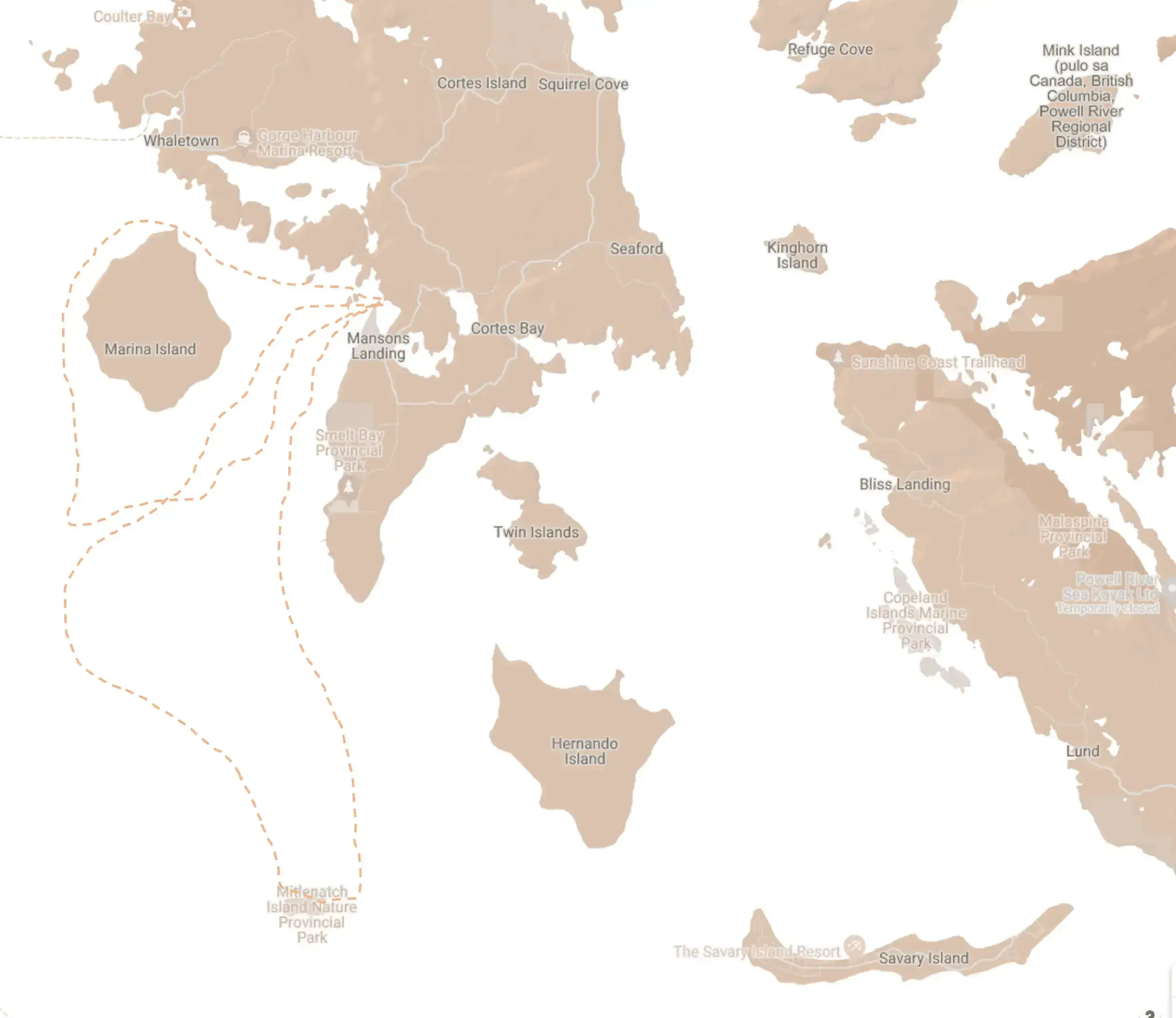 Click to read the details.
Sailing, it is the ultimate expression of freedom. Join us and begin your sailing adventure.
Did not find what you were looking for?
We would be happy to discuss other options.